Coming soon
October 2019
A reading of a Restoration comedy by Aphra Behn
Directed by Rebecca Patterson
Cast: TBA
At ART/NY Studio B, 520 8th Ave, 3rd floor, NYC
Tickets are free and very limited! To reserve your seats email reservations@queenscompany.org and leave your name and number of seats desired.
also…
February 5-16, 2019
Rebecca Patterson directs an all-female cast in Much Ado About Nothing
for Classic Chic at The Cultch in Vancouver, Canada
Learn more at The Cultch's website.
---
Recent work
A reading of Cymbeline by William Shakespeare
Directed by Rebecca Patterson
Cast: Tiffany Abercrombie, Virginia Baeta, Amy Driesler*, Rigel Harris, Natalie Lebert*, Elisabeth Preston*, Thia Stephan*
A reading of Much Ado About Nothing by William Shakespeare
Directed by Rebecca Patterson
Cast: Tiffany Abercrombie, Virginia Baeta, Amy Blackman*, Métushalème Dary*, Amy Driesler*, Laura E. Johnston*, Natalie Lebert*, Christina Liang*, Elisabeth Preston*, Catherine Talton, Karen Wight*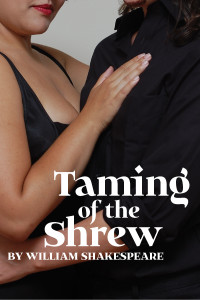 Taming of the Shrew
by William Shakespeare
Directed by Rebecca Patterson
Featuring Tiffany Abercrombie, Kelsey Arendt, Ashley Samona Baker*, Amy Driesler*, Laura E. Johnston*, Nylda Mark*, Elisabeth Preston*, Catherine Talton
* – Member, Actors Equity Association