Up next – The Queen's Company New Works
Radical reimagining of classical texts for our tempestuous times. Created by members of the Company, our new series of productions-in-progress ask the pressing question, 'where do we go from here?'
Beyond the Pale
In this meditation on King Lear, five people locked in an afterlife where death is just the next beginning struggle for a way out of our epic human tragedy.
Directed by Rebecca Patterson
Cast: Elisabeth Ahrens, Virginia Baeta, Amy Driesler, plus TBA
When: Sunday, October 4, 2020 at 2pm
Where: ART/NY Studio B
520 8th Ave, 3rd floor
New York City
Tickets are free and very limited! To reserve your seats email reservations@queenscompany.org and leave your name and number of seats desired.
---
Recent work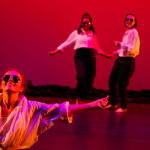 Much Ado About Nothing
by William Shakespeare
Directed by Rebecca Patterson
with an all-female Canadian cast
for Classic Chic at the Cultch in Vancouver, British Columbia, Canada
A reading of Cymbeline by William Shakespeare
Directed by Rebecca Patterson
Cast: Tiffany Abercrombie, Virginia Baeta, Amy Driesler*, Rigel Harris, Natalie Lebert*, Elisabeth Preston*, Thia Stephan*
A reading of Much Ado About Nothing by William Shakespeare
Directed by Rebecca Patterson
Cast: Tiffany Abercrombie, Virginia Baeta, Amy Blackman*, Métushalème Dary*, Amy Driesler*, Laura E. Johnston*, Natalie Lebert*, Christina Liang*, Elisabeth Preston*, Catherine Talton, Karen Wight*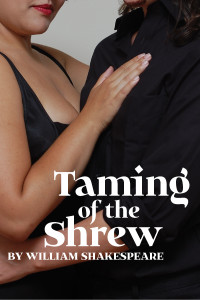 Taming of the Shrew
by William Shakespeare
Directed by Rebecca Patterson
Featuring Tiffany Abercrombie, Kelsey Arendt, Ashley Samona Baker*, Amy Driesler*, Laura E. Johnston*, Nylda Mark*, Elisabeth Preston*, Catherine Talton
* – Member, Actors Equity Association